Share this
Israel's digital health segment, considered a cutting-edge hub for innovation, focuses primarily on the US healthcare market. Over the past two years and even more so in 2021, the market landscape and sales process have changed significantly, making it necessary for companies aspiring to become market leaders to validate and rethink their go-to-market strategies.
Surprisingly or not, most of the changes in the digital health market are not technological but rapidly changing business models and the emergence of new customer categories. It is more important than ever for digital health startups to have a thorough understanding of market dynamics and address a real business problem while being attractive (or at least neutral) to all relevant users and stakeholders.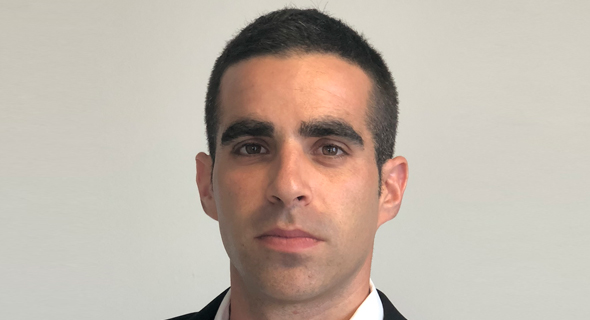 Nadav Shimoni, Arkin Holdings. Photo courtesy
In particular, the US healthcare industry has undergone consolidation in many respects. There are fewer independent or small clinics on the supplier side, and more doctors work as employees for large health systems. Additionally, insurers are also becoming health care providers or expanding into pharmacies. Retailers like CVS, Walmart, and Amazon now offer a broad range of health care services. Finally, nearly all of these care organizations are now 'hybrid', with in-house developed or partnership-based in-person and telemedicine services.
In other words, telemedicine is starting to become a commodity with almost no apparent technological barrier to serve as a moat. Furthermore, despite expectations that telemedicine would reduce inequality in access to care, this is currently far from true. Rather, individuals from higher socioeconomic backgrounds are the main users of telemedicine, thus creating overuse of health services and rising costs. To some extent, it is reflected in the performance of publicly traded telemedicine companies in 2021 (TDOC down 60%, AMWL down 80%).
Another example could be the emergence of new financial buyers. Traditionally, employers, commercial health plans, or the United States government paid for health care solutions. However, many Americans have quit structured work in the past couple of years and don't rely on their employers to purchase their health insurance. Also, for those who are still employed, the growing percentage of HDHP plans (High France, High Premiums, where the policy holder is the one who bears the most costs and premiums). This makes them more likely to pay cash instead of activating their own insurance as it would be much less expensive. This trend towards a growing market segment of individuals who are obligated or prefer to pay in cash and become both the user and the buyer.
At the same time, health plans and employers are becoming increasingly exhausted by the growth of the digital health ecosystem. They are bombarded with countless start-up offers and therefore tend to prefer broader solutions, the kind that can act as a one-stop shop for many of their problems.
Finally, despite the changes that the American healthcare system has undergone and the increased burden due to COVID, it is still an old-fashioned market with substantially lower operating efficiency than other sectors. For example, administrative simplifications can save a quarter of a trillion dollars (equivalent to the entire size of the IT market) according to a McKinsey report from October 2021. Innovative start-ups can certainly contribute to achieving these savings.
These processes represent a new stage in market maturity and create opportunities for new business models that weren't previously available. Targeting a growing segment of technology-enabled providers rather than traditional healthcare systems, chasing cash-paying customers as a direct-to-consumer game, and subsequently "flip" to corporate customers (B2C2B) or be part of a platform that aggregates a range of solutions (B2B2B) are some examples.
Finally, due to the large number of digital health companies that raised massive capital in 2021 (more than 100 companies raised more than $ 100 million in a single round) and are now expected to use it for growth, along with the aforementioned reluctant customers. to buy on-time solutions, we already see an increasing number of mergers and acquisitions. This trend should only be intensified. This could represent a unique opportunity for Israeli start-ups looking for an exit and can act as a growth catalyst for bigger players.
To conclude, 2022 looks like an exciting year for the digital health segment, with a significant opportunity for more Israeli companies to play an important role in this market. The more companies are aware of market dynamics and respond to a need of the core business, the greater their chances of making the most of this opportunity.
Dr Nadav Shimoni is the head of digital health at Arkin Holdings
Share this