st. Paul — Longtime General Manager of Holiday Inn & Suites Duluth Downtown, Jerry Goldfarb has assumed a new role as General Manager of the iconic 112-year-old St. Paul Hotel.
Before returning to the Twin Cities with his family in 2019, Goldfarb led the Lion Hotels Group team in Duluth. As General Manager of Holiday Inn, Goldfarb oversaw his $7 million renovation of his 338-room full-service downtown convention property, which includes all guest rooms, banquets and public spaces.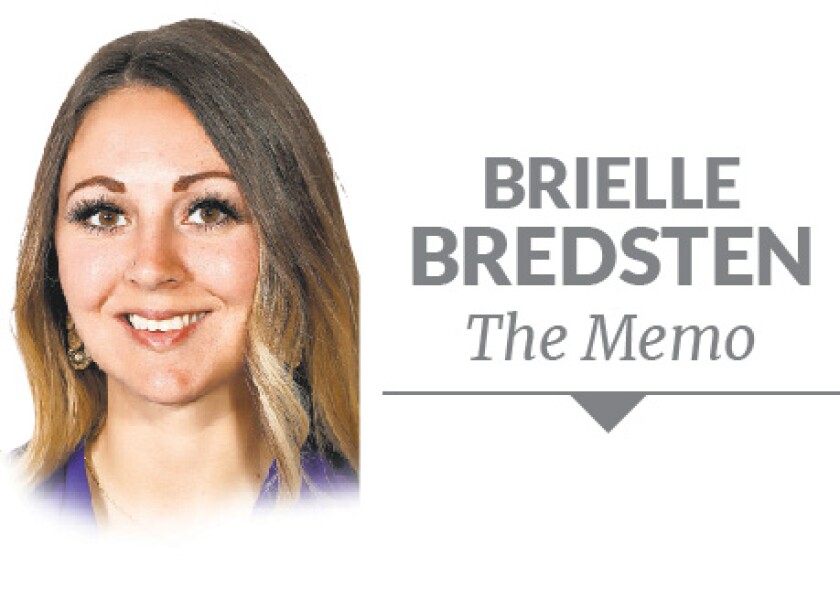 According to a July 14 press release, Goldfarb has helped bring the Lyric Conference Center, Lyric Kitchen & Bar, and Greenery Bakery & Cafe to the premises.
Goldfarb also served as Visit Duluth's Chairman of the Board for six years and has nearly 30 years of experience in the hospitality industry. After leaving Duluth, he served as general manager of his 220-room Sheraton Minneapolis West.
As General Manager of St Paul Hotels, Goldfarb oversees the overall financial and operational success of the hotel and St Paul Grille. He leads his 21-person management team and his 225-person staff to direct operations, drive initiatives and Morrissey Hospitality's Richard He reports directly to President Dobraski.
Register for Down by Downtown by August 1st
Duluth – Downtown Duluth's Greater Downtown Council looks back on the year ahead with its 37th Annual Down by Downtown Celebration on August 16 at Bayfront Festival Park.
The Greater Downtown Council is a private, non-profit organization dedicated to promoting and supporting the development of a clean, safe and vibrant downtown Duluth. It works to improve the waterfront business environment by bringing together business, community and government leaders to focus on downtown's problems and opportunities.
The event kicks off with Social Hour at 4:30 PM. From 6pm, vegetarian and non-vegetarian options are available, served with watermelon salad in summer. The dinner and program will be followed by live music from his Beer Money at 7pm.
Tickets must be booked by August 1st. Visit https://bit.ly/3zyYOfe to register.
Free Event for Duluth Makers
Duluth — Makers participate in a free, in-person workshop, "Creating a Culture of Continuous Improvement," Wednesday, July 27, 9:30-11:30 am at Lake Superior College, 2101 Trinity Road. be invited. Participation in maker lean basics is encouraged and the first step of value stream mapping, 5S and Kaizen events aimed at higher levels of continuous improvement.
The event is hosted by Enterprise Minnesota, a Minneapolis-based manufacturing business consulting firm that works exclusively with small and medium-sized manufacturers across the state to help them compete and grow profitably.
Featured speaker is Duluth engineer and resident Ally Johnston. She works with Minnesota manufacturers to increase productivity, eliminate waste, and create a culture of continuous improvement. This workshop will teach manufacturers in the Duluth area the value that small, everyday changes bring to their organizations and how to learn sustainable techniques to meet customer demands, improve results, and retain employees. increase.
Register at enterpriseminnesota.org/event/continuous-improvement-july-27.
Subcontracting Act Moves Forward in Senate
The US House of Representatives passed the Small Business Outsourcing Enhancements Act of 2022 (HR 7694) in a 411-11 vote in June. It was sent to the Senate for consideration.
This law amends the Small Business Act to require federal agencies to consider the past treatment of small business subcontractors by large prime contractors when deciding whether to award future contracts. I oblige.
The bipartisan bill was introduced in May and was co-chaired by Rep. Pete Stauber (Republican) and Reps. Stover of Hermantown is a member of the House Small Business Committee.
While in the United States House of Representatives,
Mfume said the bill essentially protects small businesses by encouraging large prime contractors to stick to pre-negotiated outsourcing plans. Those who treat small businesses fairly are more likely to win federal contracts, Mfume said.
In a press release, Stauber said: Small businesses are the driving force of our economy. It is our duty in Congress to not only support small businesses, but to ensure that they have the opportunity to participate in federal projects. At a time when small businesses are struggling with inflation, supply chain crises and labor shortages, this law gives them a chance to thrive. »
.
window.fbAsyncInit = function() { FB.init({
appId : '929722297680135',
xfbml : true, version : 'v2.9' }); };
(function(d, s, id){ var js, fjs = d.getElementsByTagName(s)[0]; if (d.getElementById(id)) {return;} js = d.createElement(s); js.id = id; js.src = "https://connect.facebook.net/en_US/sdk.js"; fjs.parentNode.insertBefore(js, fjs); }(document, 'script', 'facebook-jssdk'));